Stanley Black and Decker: Edge Streaming Deep Learning for Scrap Reduction
02/24/2020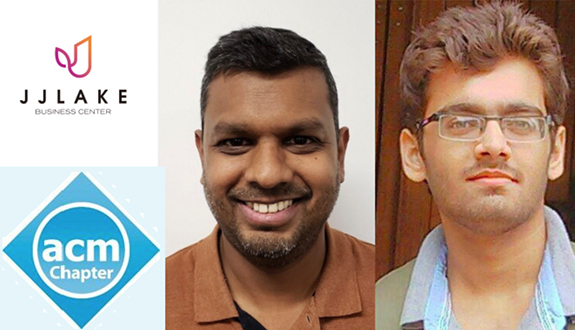 acm Chapter
JJLake Business Center
Activity Introduce
TALK DESCRIPTION
Stanley Black & Decker is the world's largest tools and storage company and the world's second-largest commercial electronic security company. Stanley Black & Decker intends to be not just a leader, but to embrace technological change to become a disruptive force among global diversified industrials. They are pursuing this goal by applying advanced technologies from across the spectrum to their products, processes and business models.
One such advanced technology Stanley Black & Decker has invested in is a vision-based, real-time defect prevention solution. Working with FogHorn, a leading developer of edge intelligence software, the two companies set out to reduce scrap rates of measuring tapes at the company's New Britain plant. One of the opportunities is to reduce the scrap rate. The existing system produces a large amount of false positive defect notifications and is subsequently ignored by operators due to its poor success rate.
BIO - Dr. Kshitij Judah
Dr. Kshitij Judah is a data scientist at Foghorn Systems working in the area of industrial IoT with a focus on applying computer vision and deep learning to the industrial manufacturing sector. Prior to joining Foghorn, Dr. Judah has worked at other Silicon Valley startups such as Yummly and Lookout. At Yummly, Dr. Judah has developed and applied machine learning algorithms that personalize and optimize the experience of Yummly users and help them make a decision when faced with a challenging question of what to prepare for their next meal. At Lookout, Dr. Judah has worked on applying machine learning to malware detection in mobile devices and also helped build data infrastructure to support malware analysis and research.
Before moving to Silicon Valley, CA, Dr. Judah was a PhD candidate in the EECS department at Oregon State University under the supervision of Prof. Alan Fern. He did his PhD in Computer Science with specialization in machine learning. His PhD dissertation focused on active and passive machine learning for sequential decision making with an emphasis on leveraging human advice for improved learning.
LinkedIn: https://www.linkedin.com/in/kshitij-judah-6494ab34/
BIO - Yugal Sachdev
Yugal is a Data Scientist at FogHorn Systems, solving industrial use cases in computer vision. He has graduated from IIT Bombay in 2018 with a Masters of Technology, specializing in computer vision and optimization. His work on "Learning with Majority Label in Sets" was focused on distant supervision under the guidance of Prof J. Saketha Nath and Prof Ganesh Ramakrishnan.
He has good exposure in object detection, semantic segmentation, classification and delivered the use cases such as face recognition and manufacturing defect detection.
Contact him on LinkedIn: https://www.linkedin.com/in/yugalsachdev/
Follow him on Twitter: https://twitter.com/SachdevYugal